When Our Client's Succeed, We Succeed!
When seeking lab scale or industrial application extraction equipment, IES provides a dedicated single point of contact supported by a team of experts to help you navigate specification information, functionality, education, financing, scale, and timing. IES is dedicated to the success of all our customers. With every purchase, IES provides a dedicated Project Manager to support in facility readiness, regulatory hurtles, commissioning, and training. Preventive maintenance is the key to ensure uptime and profits. The IES Service team offers several annual preventive maintenance packages designed to specifically meet your production demands. Our team of service experts are proactive, attentive, and punctual. Utilizing our expertise in CO2 extraction, our team of experts helps long-time customers take a fresh perspective of their operation. We partner with our customers to optimize equipment related processes and procedures based on customer goals. IES experts are with you, guiding you through the difficult process of selecting the right equipment for your business, infrastructure readiness, employee training, service, and process optimization. Your success is how we succeed.
With an exceptionally short ROI, profitability is right around the corner.
Industry Leading Botanical Extraction Equipment Suppliers
As an essential oil extraction machine supplier, IES is directly linked to the success of each client by dedicating a team of professionals to every opportunity.
Through communication, collaboration, and continued education, we build the foundation for mutual success. Building long- lasting relationships allow us to provide the botanical extraction solution for every phase of our clients' business, no matter how large or small the extraction needs may be.
In order to ensure uptime, IES offers several levels of service packages customized around your production schedule. Regular service quality assessments ensure continued improvement and satisfaction. We strive to exceed customer expectations with prompt response time for any extractor repair or maintenance.
We believe in constant reinvention through education and experience. Being open to improvement and change expands the bounds of possibility for your business.
IES offers several levels of classes for education in carbon dioxide, CO2 as a solvent, solvent manipulation for extraction, equipment handling, safety protocols, and production schedules. Our certification program enables our clients' production teams to harness the potential of supercritical CO2 extraction while using an IES system.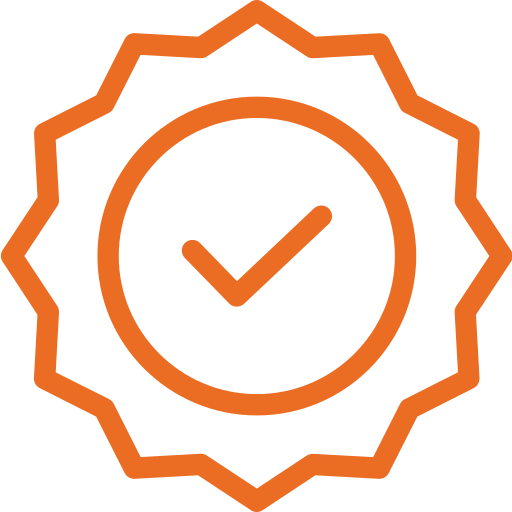 Quality & Consistency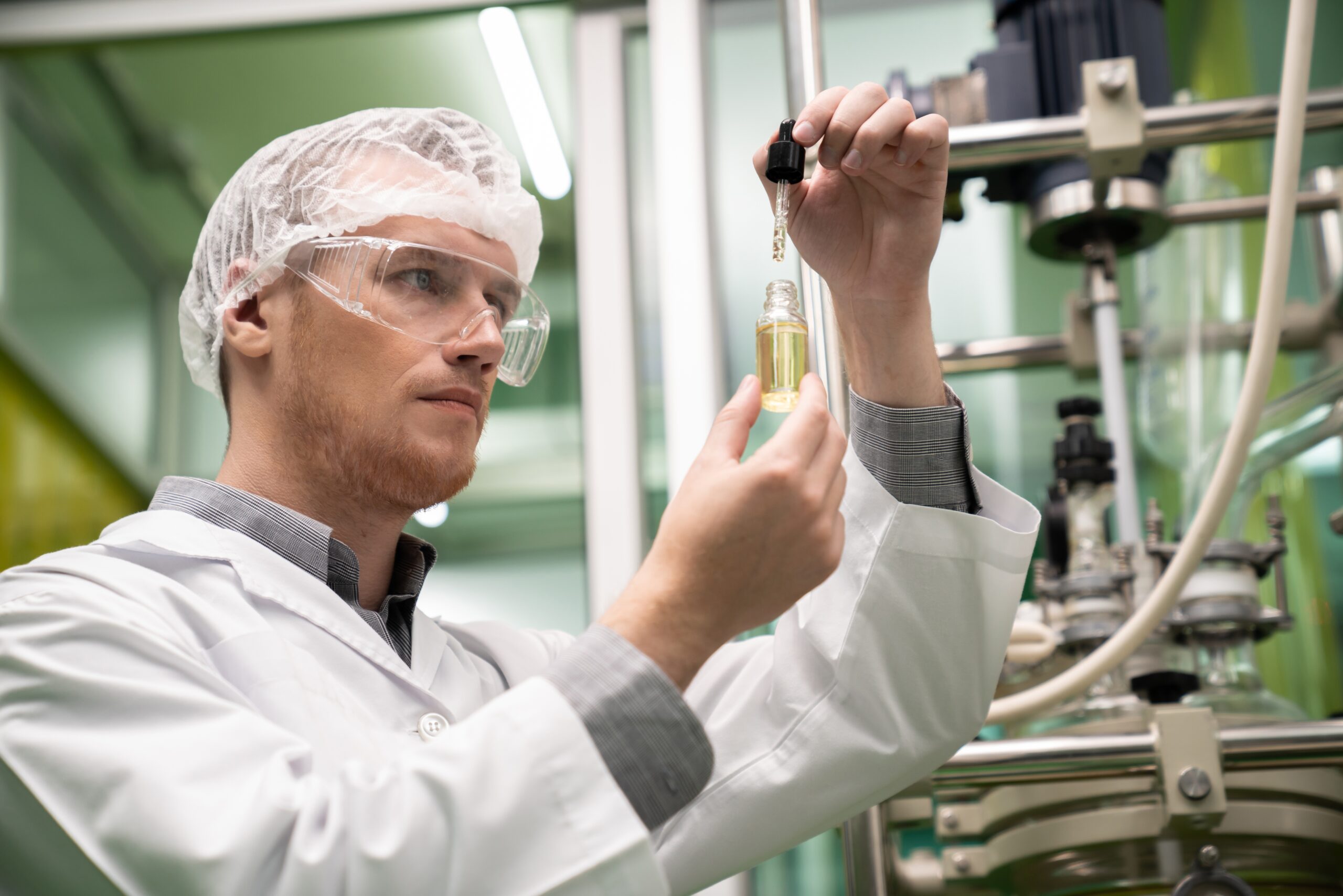 Capital equipment purchase, specification information, functionality, build time, facility layout, shipping, crating, timing, educating, and training are a few of the hurdles we help our clients navigate as a top botanical extraction equipment supplier.
To ensure success, IES dedicates a single point of contact to every customer for quality and consistency of communication to ensure the success of each client. Included with every essential oil extraction machine purchase is an onsite training and commissioning from one of our service professionals. IES proves functionality, at your facility, with live support for your supercritical CO2 extraction equipment, and provides ongoing support to fit operations of any scale.
Why CO2 with IES Botanical Extraction Equipment?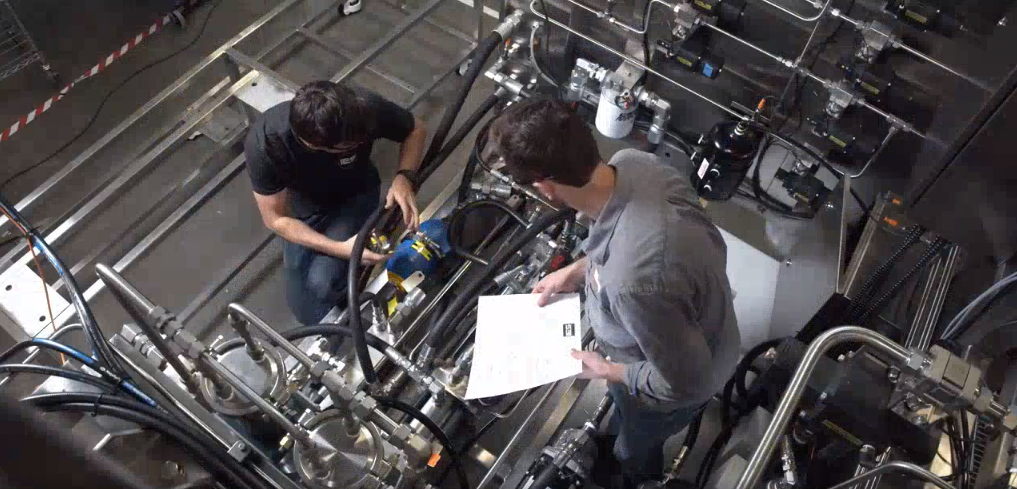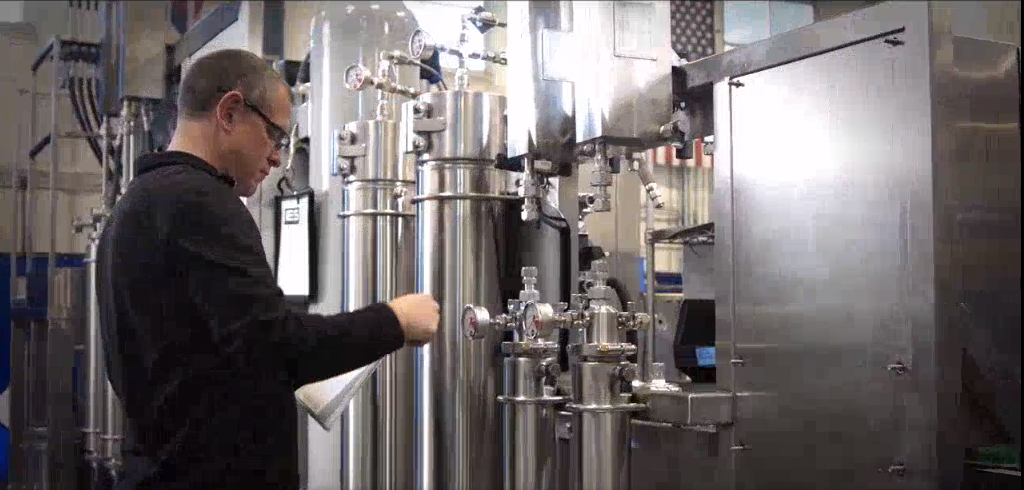 Carbon Dioxide (CO2) used as a solvent for extraction is a safe, clean, renewable, and very effective method for extracting a wide range of botanicals for an even broader range of products in the medicinal, pharmaceutical, nutraceutical, aromatic, and food industries. CO2 is inert (no scent or color), is non-toxic, has GRAS status (meaning it is Generally Recognized As Safe under FDA rules), and is affordable and available. CO2 has the ability to behave like a fluid when compressed under certain conditions. Acting like a fluid, it can dissolve non-polar material with a low molecular weight in a process known as Supercritical Fluid extraction (SCF). The advantages of this method of extraction to conventional extractions and pressing are: Lower temperature of operation: heat-sensitive components remain intact; Exclusion of oxygen: oxidation-sensitive components remain intact; Higher selectivity and higher mass transfer which leads to a higher yield and a longer shelf-life;Cleaner process both in terms of environmental impact and the yield; Longer shelf-life of the product compared to conventional extraction methods; and a Finer flavor and scent compared to conventional products.
Components Of Co2 Extracts
Supercritical CO2 acts like a lipophilic solvent and can carry lipophilic (oil-loving) plant material such as volatile molecules (sesquiterpenes, monoterpenes, terpenols etc.), triacylglycerides, tocopherols and tocotrienols, most phytosterols and carotenoids as well as squalene. Depending on the plant material and the extraction conditions, CO2 extracts contain the same components as fixed plant oils (carrier oils), conventional extracts or volatile oils (essential oils).
Isolate Extraction Systems Inc. (IES) is an expert in the manufacturing and operation of supercritical CO2 extraction equipment. With over 200 units operating in the field, our team of engineers, services technicians, and project managers are able to provide expert knowledge and experience in the operation and maintenance of the equipment. Through the collaboration of existing customers and an in-house laboratory, IES strives to continuously improve the process and functionality of their equipment. IES will leverage this knowledge, over 10 years of experience, and best practices in an effort to achieve customer goals. We partner with our customers to optimize equipment related processes and procedures based on customer goals.
IES offers best in class service to support our customers. With the ability to purchase parts directly from our site, our customers can order any time of day. We also have several preventive maintenance packages to ensure your success and uptime as well as custom packages. Premier service includes pump rebuilds, quarterly consumable packs, phone support, access to video library, valve rebuild program, extended support hours and scheduled onsite service visits.
IES offers 6 different sized botanical extraction systems to achieve any clients' objective and scale. We work diligently to find the perfect solution for any project; working with each client to understand their goals and determine what system will deliver on their current and future processing projections. Our clients need versatility to extract different products, such as lavender, citrus, or other popular oils, and IES is committed to implementing a system that will work best for them.
Why Use Supercritical CO2 Extraction Equipment?
Our extraction machines utilize CO2 to separate oil extracts from their original form. CO2 is a readily available and cost-effective gas that is non-toxic and can be used safely to extract oils from spices, herbs, coffee, and other natural plants. CO2 is pumped into the botanical extractor machines at high pressure in order to accomplish the extraction process and then evaporates, leaving pure botanical oils without the chemical residue that is usually associated with butane extraction. Our botanical extractor machines can run at moderate temperatures that are less than 100 degrees Celsius without damaging the original product. This quick and efficient process helps businesses achieve faster returns on their investment due to the low production cost of high-quality end products.
Equip Your Business With Isolate Extraction Systems
Our specialty is manufacturing high-quality, food-grade botanical extractor machines that can easily handle the demands of your operation. Since 2012 we have been developing modern technology for supercritical CO2 extraction equipment that focuses on safety, efficiency, reliability, and practicality. We use C02 because it doesn't leave a residue and won't alter the oil's natural chemical composition. This means that the oil you produce is as pure as possible which can drastically enhance the quality of your end products.
At Isolate Extraction Systems we are committed to supporting your business with solutions that have been specially designed to meet your needs, and the quality of our botanical extractor machines is proof of that commitment. Contact us today to receive a quote for your business and take your oil production operation to the next level with supercritical CO2 extraction equipment.
What Makes Isolate Extraction Systems' Botanical Extractor Machines Special?
We manufacture our botanical extraction equipment in several sizes to accommodate operations of various scales. Each machine offers the same ability to efficiently extract oils for a variety of purposes including essential oils, everyday consumable products, and pharmaceutical applications.
Subscribe To Our Newsletter!
Subscribe to our newsletter to stay updated